Copyright © R J Horton Solutions - 2014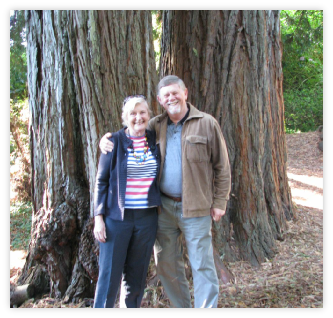 Venerated and well respected Horticulturist, writer and presenter.
Judy Horton is a Horticulturist who worked as garden adviser for Yates 22 years. She was responsible for the regular updating of Yates Garden Guide, the best-selling Australian gardening book.
Judy is one of the weekend regulars who, for more than twelve years, has answered garden questions on ABC 702 "Weekends with Simon Marnie" program. She also has regular spots on 2UE on Saturday afternoon with Tim Webster and takes part in interviews on a number of other radio stations. She has filled in for both Graham Ross and Don Burke on their respective shows.
In 2012 Judy was presented with the Golden Wattle Award, the highest award from the Australian Institute of Horticulture, for her contribution to horticulture. A few weeks later she also received an Award of Merit from the Nursery & Garden Industry of NSW & ACT for her outstanding contribution to the industry.
Judy also acts a Horticultural guide for themed tours conducted by Botanica. She has conducted these tours in Europe and the USA.
Experienced Process Re-engineer, software developer and business consultant.
Rob was at the forefront (in an operational sense) of the growth of building societies in Australia. He was heavily involved in the development & implementation of the first shared ATM network in this country.
Later he became the GM IT at Medical Benefits Fund (now part of BUPA), and was instrumental in getting the HICAPS claim at source system up and running. He was also deputy chair of the International Federation of Health Funds It Panel.
For the last fifteen years he has been consulting and developing software to improve productivity, mainly in the Credit Union movement.
Rob regularly plays golf and hopes to get back to woodturning in the near future.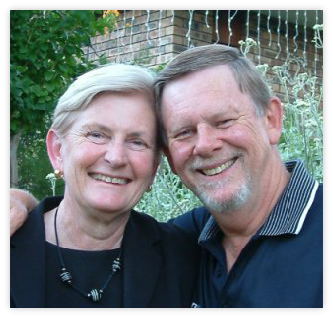 Judy & Rob with Sequoias in

San Francisco Botanic Gardens